Our Story
After over 12 years working for international education and creating and guiding incredible tours around Europe and Russia; researching tucked away hotels, tasting exquisite recipes from chefs, scouting out great local guides that brought the history to life by sharing stories and lore of their ancestors,  we decided to start our own travel consulting and guide business.  Drawing on our experience working for great Education & Travel organizations:  Kaplan, Kings Colleges, Cruise West, MIR Corp, Rick Steves Europe Through the Back Door, along with creating our own travels, our goal has been to produce a resource for you, the traveler, to get the best out of your vacation.
We launched VanMarvel LLC about 3 years ago to be the engine behind our International education and travel platform.  Itinerest.com has now been encompassed into the VanMarvel umbrella to be the go-to site for trip planning, consultation and guided tours.
We are proud to be former Peace Corps Volunteers.  We were accepted into Peace Corps and sworn into service in Kiev, Ukraine in spring 1998.  The newly instated Business Development program in Ukraine gave us the opportunity to help with Marketing at a brewery in Kharkov, advise a Women's Non-Profit Organization in Uzhgorod and teach Marketing at Vinnetsya University.   It was an interesting two years of learning the language, the culture and the incredible history of Ukraine and the former Soviet Union.
Who's behind Itinerest: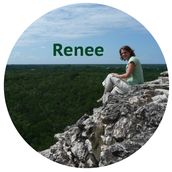 I have been lucky to travel all my life.  My parents are Dutch, my sister Canadian and luck of the draw was my being born in the United States.  So far we have made Massachusetts, New Jersey, Michigan, California, Colorado, Minneapolis, South Carolina, Seattle, Canada, Germany, England, Switzerland, Ukraine, Netherlands, Thailand and India our homes. To get my family together for a holiday is near impossible. After finishing Peace Corps my goal was to find a way to incorporate my Marketing degree with travel and found a way with Tour Operations and Guiding.  I have enjoyed a 12 year career in creating wonderful travel memories for thousands of travelers and hope to have the opportunity to help you plan your next adventure.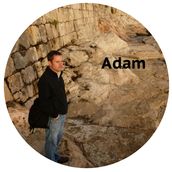 Born and raised in North Dakota, traveling abroad came to me by signing up for a semester of study in Oxford, England and that's where I caught the travel bug.  Thereafter, I had the great fortune to be part of a group traveling to Chad & Cameroon and serendipitously joined Peace Corps the following year. After finishing Peace Corps I found a great career in International Education formulating study programs for students from all over the world.  I have enjoyed a long career in creating cross-cultural exchanges for thousands of students and I hope to have the opportunity to introduce you to some of the great partners I have meet throughout the globe.